The fourth most common condition sending children to the pediatrician, behind only ear infections, upper respiratory infections and sore throats is Attention Deficit Hyperactive Disorder (ADHD). Chiropractic care does not cure ADHD, but since ADHD is a neurological disorder and chiropractic care reduces nervous system disturbance, many parents who seek for a natural, drug-free solution have found chiropractic very helpful.
Common Symptoms of ADHD
Easily distracted

Always moving

Difficulty concentrating

Inability to control impulsive thoughts
Traditional Treatment for ADHD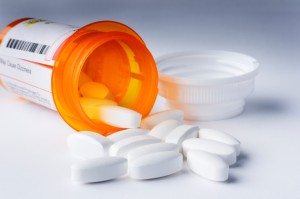 The traditional treatment for ADHD is typically pharmaceutical.  Common ADHD prescribed drugs are registered as Schedule II (a drug classification) and include Ritalin, Concerta and Adderall.  Other common Schedule II drugs include cocaine, oxycodone, methamphetamine and methadone.  These drugs are uniformly classified because of their side effects and mind altering nature.  The personality changes and permanent negative changes in the brain cause many parents to look for an alternative to drug prescriptions.
With a location just off Eagle Rd on the border between Meridian & Boise we are centrally located in the valley. Schedule a chiropractic adjustment today!
Chiropractic:  Pure and Natural
Instead of masking the symptoms of ADHD, we look for disturbances to the nervous system.  We often find problems caused by spinal distortions in the upper neck.  The link between the spine, brain stem dysfunction and ADHD is quite common.  A thorough chiropractic examination can reveal noticeable spinal distortions, which affect neurological function.  That is why we recommend a schedule of regular chiropractic adjustments to help reduce nervous system tension.
Discover More
Parents want what is best for their children.  If your child has symptoms of ADHD, you know that it affects more than just your child.  It affects everyone your child is in contact with.  As you consider your options for ADHD treatment, get a thorough chiropractic evaluation.  What you will learn may end up changing not only your child's life, but your family's life as well.
What To Do Now
Rule out environmental factors by reducing your child's exposure to harmful substances that are seemingly common today:
Remove food dyes, and preservatives
Eat organic foods
Eliminate all sugars and artificial sweeteners
Reduce chemical exposure