The Best Non-Toxic Multipurpose Cleaner Yet!
I'll be the first to admit. I'm kind of a sucker for nerdy science stuff. So when I heard about this new cleaner that you make at home and watch it "activate" I bought it immediately. On top of that, this new cleaner promised that there would be absolutely NO toxic chemicals like 99% of other cleaners out there.
If you're wanting to check it out go check it out here —-> Force of Nature Cleaner     …And no, I don't own this company. I just really like the product.
So when it came to the house my kids opened the box and said, "what the heck is this for?" I told my son to get water in a the bottle that came in the package. My daughter poured a little tube of the "ingredients", which is a salt and vinegar solution, into the water.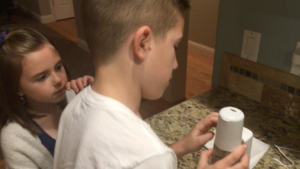 Then comes the fun part…if you're a nerd like me. You press a button and voila – the solution starts to fizz and bubble as you watch  your cleaner activate!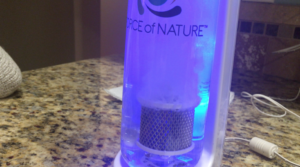 Why am I so nerdy for this cleaner? For one thing, there are no allergens, irritants or disgusting smells that leave an area smelling like it was kiiiinddda cleaned. My wife said that it seemed like an expensive science trick until she saw that this stuff actually worked.  Some of us like to have that deodorizing and sanitizing effect that bleach has, no doubt. This has it. I haven't added essential oils into the cleaner, but I'm sure that would be even more amazing.
It's not just another cleaner, it's the cleaner that is replacing my Honest brand cleaners for sure!
To get $30 off click on this link and join their email list —-> Force of Nature Cleaner
Just wanted to share this with you in hopes that it might help you in your search for a cleaner that is, well, clean itself!